Job offer: Management Assistant, fulltime (Houten)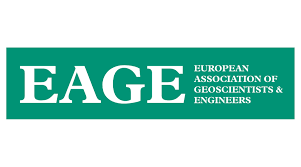 EAGE (European Association of Geoscientists and Engineers) is a global professional, not-for-profit association for geoscientists and engineers with 19,000+ members worldwide. EAGE's main goal is to share knowledge, promote innovation and technical progress, and to foster communication, fellowship and cooperation between those working in, studying or otherwise being interested in these fields. We have over 90 employees worldwide, with offices in The Netherlands (Head Office), Moscow, Dubai, Kuala Lumpur and Bogota.
Our main activities are the organization of conferences, workshops, exhibitions and courses worldwide. We also publish books and journals like the monthly magazine First Break for our members.
For our Head Office in Houten (Utrecht, The Netherlands) we are currently looking for a fulltime
Management Assistant
In this role you will support the CEO, EAGE's Board of Directors (3 members)
Your tasks & responsibilities
Support the Directors in their daily activities with proactive calendar and mailbox management, preparing presentations, telephone handling;
Support the Board of Director meetings (prepare agenda and discussion items, take minutes and archives decision documents);
Build/maintain high level contacts with several key stakeholders, including Board members and external parties;
Provide the correspondence for the EAGE board and committees. Respond to correspondence of general subjects;
Lead / contribute to internal projects.
Your profile
Formal secretarial education on bachelor level and at least 3 years of experience as management assistant, preferably in an international setting;
Advanced level in English (writing, verbal and reading);
Exceptional communication and interpersonal skills;
High level of discretion and reliability;
Strong attention to detail and superior organizational and time management skills;
Independent worker and self-starter;
Stress-resistant and flexible in a constantly changing environment.
Our offer
Salary according to experience level and added value;
30 paid holidays;
Non-contributory pension arrangement;
Personal training budget;
Company sponsored sports facilities;
Willing to travel.
Interested?
Send your resume and motivational letter (in English) to hr@eage.org. For more information you can contact Tahany Khater 088-9955055.
For more information about EAGE, visit our website.
Acquisition regarding this posting is not appreciated.